My name is Matthew Weaver and I am so excited to share with you the story about how Results Transformation Center was born and how we have helped thousands of Sacramento, Reno, Sparks, Elk Grove, Folsom, Rancho Cordova, Rocklin and Roseville residents lose over a half million pounds. We have helped people young and young and heart get into the best shape of their lives! After reading, watching and learning more, I want to personally invite you to come and try us out for a 30 Day Jump Start to see for yourself why we're voted the #1 gym in Sacramento in 2016, 2017 & 2018.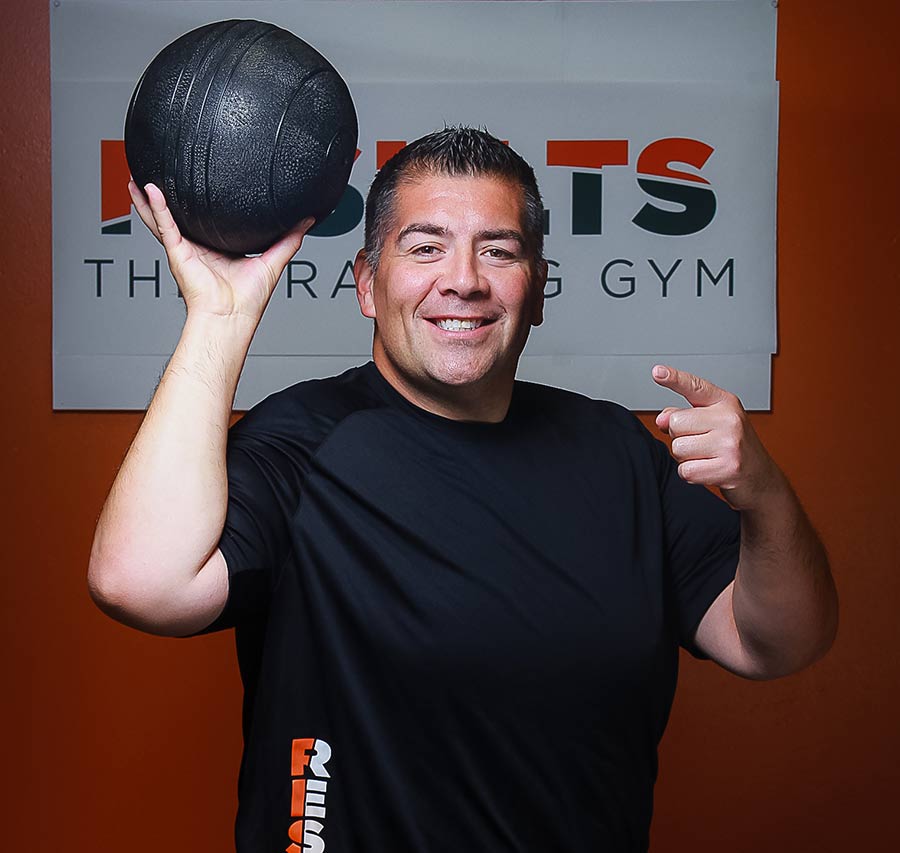 Even if you decide not to take me up on my offer, I want you to know that anyone can change their lives and improve their health and how they look and feel.
Since 2006 we have been developing, tweaking, and refining our program to where now we are offering an ELITE level of training in a team environment where you are guaranteed to get eye-popping results. Our goal is to be the best part of your day and empower you to unleash your energy without any wasted time or effort. Listen, I am the biggest skeptic ever and I honestly have a hard time saying something like that because when I started out on my journey if someone said this I would have thought they were nuts!
I have never been Mr. Healthy…
I myself probably have one of the worst set of genetics that has ever been given to mankind. When I was a kid I was the chubbiest, most out-of-shape, laziest kid on the block. I never really knew how to exercise the right way…and I was too lazy to do something about it…I got the name "Spanky" from my P.E. teacher and it stuck.
As a kid not a day would pass without me being 'reminded' of how fat and out of shape I was. I would gasp for air after walking up the stairs, I would feel 'exposed' in swim trunks. I always felt like I wasn't shown the respect that I deserved. Eventually in high school I found fitness and sports to transform myself, but in college a back injury sidelined me and I added weight at an alarming rate. Eventually I got to a point where I was over 430 lbs!
As that weight crept on, deep inside…I knew I wasn't treating my body right. For some reason I just didn't wake up to what I was doing to myself. Until one day I just didn't feel right. I kept it to myself, but I think I may have had a mild heart attack. I didn't want to scare my pregnant wife. I went to the doctor to find that I was near a point where I could go into a diabetic coma and my blood sugar was absurdly high.
As if the 5XL sizes were not enough, I had let my weight get so out of control that I was near death.
I was finally ready to take action and change my life.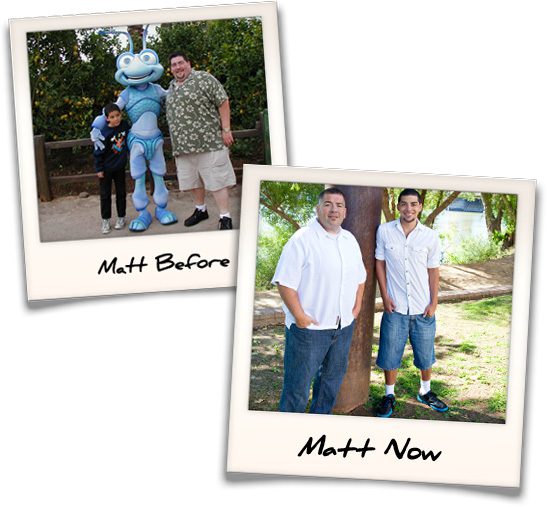 I was committed to not leaving my wife a widow and my young children without a father, so I set out on a mission. I wanted this fat off my body and more important I wanted to not be an insulin dependent diabetic.
Unfortunately, like a lot of people I wanted it quick so I made the great mistake of being too eager…Instead of learning how to do it, I went and bought all the "quick solutions" you see advertised on TV or in magazines.
Here's what happened…
The fat loss pills got me wired and anxious.
The liquid diets were boring, and it was brutal going back to eating solid foods.
The low-carb diets gave me FAST weight loss…which was all water. I also got a bunch of headaches.
Going to the gym directionless was down right humiliating, no support – just hard core sales men and hard core meat market.
Cardio and weights, 7 days a week, just made me irritated and completely frustrated with all my effort and still NO RESULTS.
Not to mention the workout videos…they just made me feel plain silly.
I tried it all and nothing seemed to work!
It wasn't long before the "just wasn't meant to be" feelings came back, and although this left me frustrated…I knew I could not quit on my family. I KNEW I was about to be successful. After all, I was running out of things that didn't work.
If he can do it, why can't I?
The question was "How to burn all this fat? And the problem was that I didn't know how to do it. That's why I decided to study Weight Loss, Fitness, and Nutrition…until I got it right. I had hired trainers, mentors, and joined groups to tap into all the best minds in the business.
Have you ever had one of those things that you nearly obsessed over? Where you just HAD to figure out how it works?
That's what I did with Weight Loss and Fitness…
It wound up taking me over 8 years, spending all of my days in master mind groups, trainer forums and workshops.
My goal was to develop 'something' I could do to lose weight…and not fail on me. In doing this, I discovered there is no quick fix for eternal weight loss…my main conclusion was that: EVERY 'EFFORTLESS' WEIGHT LOSS SOLUTION IS DESIGNED TO END IN FAILURE.
And it makes sense…I mean, if there really was a product out there that could burn your fat without your effort…wouldn't everybody be using it? The secret to staying in shape is having a healthy lifestyle, a solid workout regimen, and a positive mindset that does not recognize failure. And that's not hard if you're motivated and know what to do…But that's the trick…
You have to be Motivated and Know what to do.
Once I had literally researched and tried so much in the area of Fat Loss…and applied just about all of them on myself, not only did the weight fall off, but something magical happened. My diabetes disappeared!
Soon enough, people started asking me for help…
And once you see someone go from a blob of a person to someone who looked like they were playing College Football everyone I knew was asking me how I did it. Some even went so far to ask me to help them. At first this startled me a bit. I was just a regular guy who let himself go and got determined to turn my life around. But since I knew the struggles and the pitfalls I wanted to really find a way to help other people experience the same transformation I had made without all of the empty promises, harsh judgements, wasted time, and money.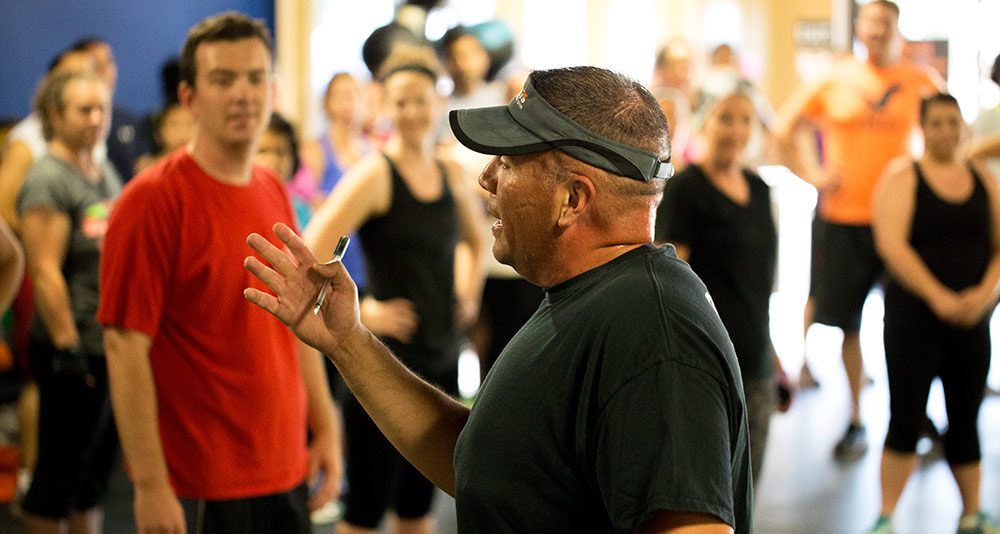 It started coming together and I was able to help people.
We started out a little misguided and bamboozled and opened up a 2100 square foot franchise gym. It didn't take long to see we had been bait and switched, but we didn't let that stop us. We continued to grow and adapt and next thing you know we expanded to 3300 square feet and were helping hundreds of people. In 2011 we expanded into a brand new gym to become Results the 24 Hour Gym.
Since I had a great team of coaches and general manager …. I worked hard at my day job while this was going on and thought to myself, could this really be happening? Could I really live my life's dream to transform lives and help other people be healthy? It was happening before my eyes, lives were changing, tears were shedding and people were discovering the magic alongside my team and I. Our team was growing at a rapid pace. I had to hire 15 people total to help with the demand from all the referrals because of our life changing program!
"Don't wait, the time will never be just right"
Matt Weaver
CEO, Results Transformation Center
Voted Best Gym #1 2016, 2017 & 2018
When you are sick and tired of being sick and tired and you don't know when to start, Results Transformation Center has the solution for you.
Get Started Now
Free 6 week WEIGHT LOSS CHALLENGE
We're Looking For 30 HIGHLY MOTIVATED Ladies To Help Transform Their Bodies For FREE With Our Up-Coming FREE 6-Week Challenge
Claim Your Challenge